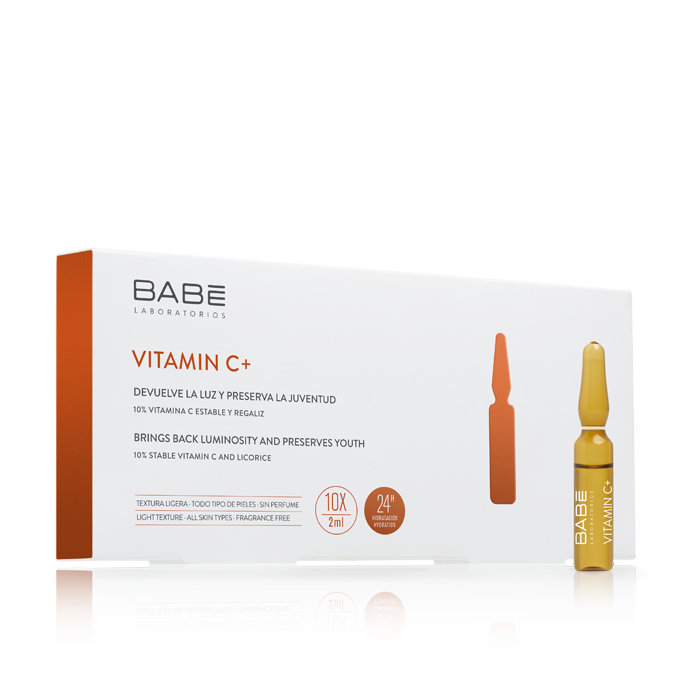 Vitamin C+ Ampoules
10 units x 2 ml
2 units x 2 ml
Stable Vitamin C+ Liquorice Extract: luminosity, smoothness and more evenly toned.
Instructions
.The Vitamin C+ ampoules bring luminosity, smoothness and a more even skin tone, favouring a more rejuvenated look.
Light texture of rapid absorption.
All skin types, including sensitive types.
Benefits
The Vitamin C+ ampoules help to obtain a smooth and soft skin thanks to the stimulation of dermal fibres.
Its content in 10% stable Vitamin C exerts an antioxidant, firming and lightening action on the skin.
The Liquorice extract helps lighten blemishes and illuminate the skin, an also has an anti-inflammatory and soothing action.
Brings a 24 hour Hydration (scientifically proven).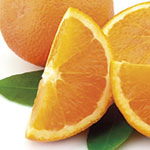 A stable form of the vitamin with antioxidant, firming, clearing and illuminating action of the skin.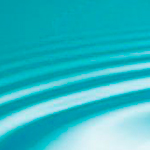 NATURAL MOISTURISING COMPLEX
5%
100% natural complex, composed of plant extracts, which improves the level of hydration of the stratum corneum immediately and long-lastingly.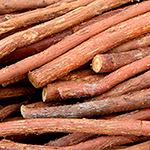 Plant extract with anti-inflammatory and antioxidant properties that also decreases melanin content, contributing to lighten and illuminate the skin.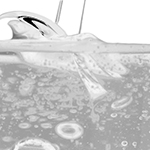 PLANT-DERIVED GLYCERIN
1%
It promotes hydration and water retention by stimulating skin repair processes.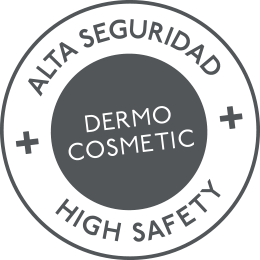 Non-photosensitive
Adapted pH
24 hour hydration
Dermatologically tested
Tested on sensitive skin
No added fragrance
81%
Brighter, more radiant skin
81%
More youthful-looking skin
% satisfaction index in perceived results
How to use:
For daily use, morning and evening. Apply on clean and dry face, and massage until complete absorption.
Use the rest of the ampoule within 48 hours of opening it.
Complete your skin care routine