Atopic Dermatitis (AD) is a chronic and reoccurring inflammatory skin condition, characterised by intense itchiness, eczema and dry skin. Its origin is multifactorial and is associated with genetic, immunological and environmental factors, as well as a defect in the skin barrier. In 60% of cases it appears during the first year of life and causes intermittent flare-ups, which have a very negative impact on people's quality of life.
Depending on age, we distinguish:
Atopic dermatitis in infants (2 months - 2 years)
Atopic dermatitis in children (2 -12 years)
The lesions always tend to appear in the same place and are associated with areas with folds.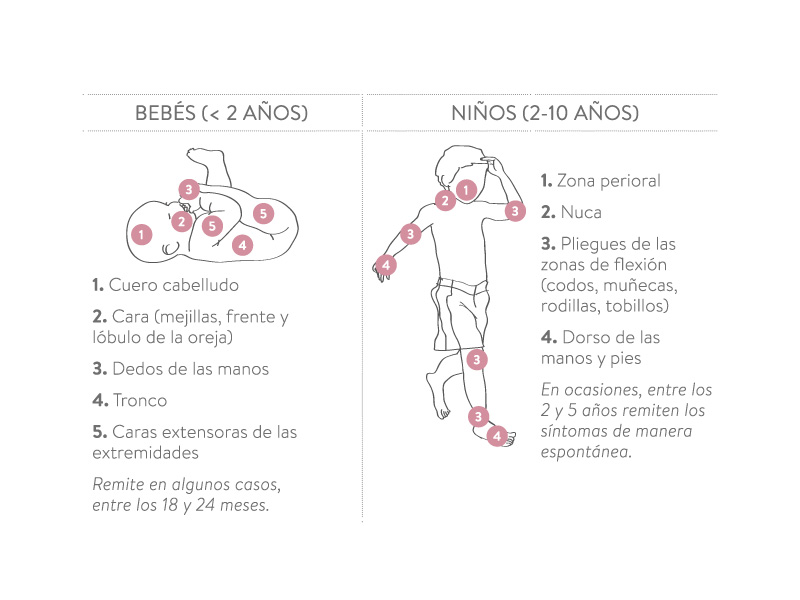 Causes
There are certain trigger factors for atopic flare-ups, such as:
Extreme temperature changes (cold/heat/humidity)
Environmental pollution
Allergens present in the air
Micro-organisms (S. aureus)
Our recommendation
The best treatment is prevention, which is achieved by restoring the skin balance. However, it is also important to know that emollient care, including both the hygiene phase and moisturising, is the first therapeutic option in preventing flare-ups and restoring the skin barrier.
By using the Atopic-Prone Skin line, you will prevent and/or improve atopic flare-ups in children, thanks to the presence of powerful active ingredients, including: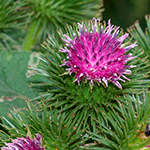 SKIN REPAIR BIO
From thistle Onopordum Acanthium
100% natural organic active that restores the skin barrier, strengthening the hydration and protection of the skin.
SKINCALM
5% Dihydroavenanthramide D solution
Molecule with anti-irritant, anti-histaminic and anti-inflammatory properties, inspired in the soothing activity of oat.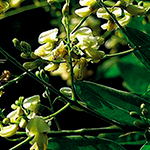 SKINDEFENSE
Rhamnosa, Glucose and Glucuronic Acid
Polysaccharide that provides an additional defensive barrier to the skin, as it forms a wrap on the skin's surface making bacterial adhesion difficult.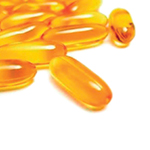 VITAMIN F
Helps keep the skin nourished, moisturised and mitigates the formation of wrinkles and blemishes.
Protocol for using Atopic-Prone Skin
The ideal treatment for restoring children's skin involves hygiene and moisturising:
Hygiene.
Daily emollient hygiene based on a concentrated formula enriched with omega 3, 6 and 9, which nourishes and restores the skin barrier function.
Apply to wet skin and rinse.
Restoring the skin balance.
Light daily-use balm which helps to repair facial skin in babies and infants.
Apply evenly to the skin of the face and/or neck, as often as required.
Daily-use body cream which provides immediate hydration and nourishment, enhancing the wellbeing of the skin barrier and helping to reduce the risk of super-infections in atopic dermatitis flare-ups.
Apply evenly over the skin, as often as required, using a gentle massage until completely absorbed.
Daily care advise
The daily bath should be short, 5 to 10 minutes, with warm water. Avoid using a bath sponge.
Soap should contain a high percentage of emollient oils, as this will counteract the dryness of the skin.
After bathing, skin should be dried gently, patting instead of rubbing with the towel.
Next, to damp skin, apply an emollient cream, which provides lipids and nourishment to dry areas, and reapply as required